R. G. Munro's creative works include stories of crime and mystery, genteel romance, and picturesque poetry.
​​
Naturally Wild in the Nearly Civilized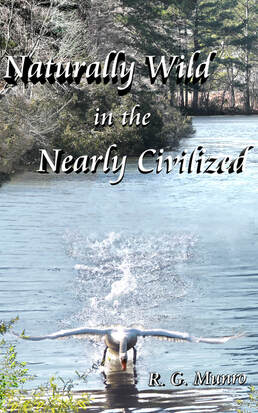 ​Naturally Wild in the Nearly Civilized
brings together nature photography and nature-minded poetry. Through picture and verse, we get a glimpse of the interplay of Nature's grace with every hope and dream, every fear and doubt, every joy that life brings our way.
Accented with timeless insights from literary masters,
Naturally Wild in the Nearly Civilized
creates a photo-poetic essay recalling a time when Nature itself was considered life's greatest poet.
Paperback and Kindle ebook editions:
Amazon
!
Hardback edition:
Barnes & Noble!
---
Neptune's Watch (Syd Brogan Crime Drama Book 3)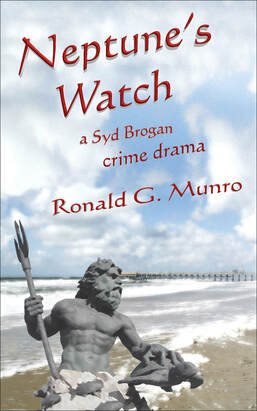 ​A year after a traumatic injury, Detective Cynthia "Syd" Brogan has been cleared for duty. Flashbacks, though, still haunt her. While investigating the death of a drunken vagrant, Brogan confronts a mysterious "emperor of the homeless" and uncovers a heinous crime threatening decades of disaster.
No one believes her.
​Even as a Biblical plague and a terrorist threat rock the peaceful community of Virginia Beach, Brogan is put on modified duty pending psychological review. Forced to choose between her future and her conscience, Brogan defies her orders and risks far more than her career in this story of the triumph of courage over fear.
​
​
Paperback and Kindle ebook editions:
Amazon
!
---
Song of the Weeping Copse (Syd Brogan Crime Drama Book 2)
Sometimes a case is so intimate, so much a part of you, it follows you, seeks you out, beckons to you, then it draws you away into its own world.
"He called them his Forces of Discontent, all those sources of fragmented violence waiting to be harnessed... The dissidents, the abused, the abandoned, and the disgruntled."
All he lacked was a day of reckoning, and now he had it. Like a gift from the gods of anarchy, a vow of blood vengeance against the government opens a pathway to the destruction of the American heartland.
To thwart it, Detective Syd Brogan must abandon the world of civil laws and let herself be drawn into a remote enclave where repression is law and vengeance is justice.
It's a desperate measure for a desperate time. So, too, are its desperate consequences.
Paperback and Kindle ebook editions:
Amazon
!
---
ElderHouse (Syd Brogan Crime Drama Book 1)
It was a mystery what she was doing in that courtyard. A wicked winter storm raging with fierce winds made it highly improbable. She hated the cold. Yet, that's where her slain body was found dressed only in nightclothes.
Was she forced into it? Coerced? Lured? Pursued?
The blunt force trauma was clear. Not so, the motive. The victim had no enemies. She wasn't violated. Nothing was stolen. She was just murdered.
Detective Cynthia "Syd" Brogan has to wonder how a quiet woman living a quiet life meets a violent death in a peaceful community of senior citizens.
Was it a mistake, or was it a meticulous crime fashioned by a disturbed mind? Perhaps it was jealousy or greed? Could it have been revenge? It's hard to tell when the circumstances are distorted by a tangled history of disconnected motives stretching forty years into the past.
Paperback and Kindle ebook editions:
Amazon
!
Hardback edition:
Barnes & Noble!
---
Embers and Echoes (a Southjoy Mission Book)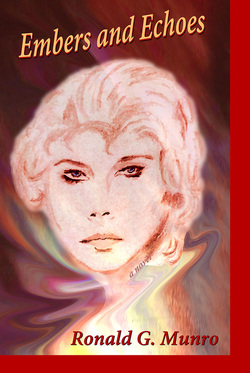 In the wake of her best friend's murder, the death of the man who loved her, and the torment of her own kidnapping (
Lingering Missives
, 2014), Catlyn Stacey is fighting an emotional battle to reclaim her life, but an obsessed sociopath intends to see her fail. Plagued with nightmares and burdened with the guilt of being a victim, Catlyn perceives a future in the person of an orphaned child, hope in the support of an ad hoc family, and purpose in the inspiring words of the two hundred year old diary of a distant ancestor. In a harrowing confrontation with her tormentor, Catlyn discovers her deepest inner strength, a will to live, and love.
Paperback and Kindle ebook editions:
Amazon
!
---
Lingering Missives (a Southjoy Mission Book)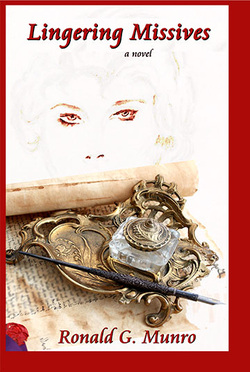 It began 1300 years ago with a cryptic message. 800 years later, a desperate petition was issued. Then, three centuries later, a passionate plea was cultivated in the handwritten diary of Ariana Stacey.
It is now two hundred years after the restoration of the ancestral estate of Southjoy Mission. The descendants of Ariana and Cedric Stacey have been ravaged by war and pestilence. The sole survivor is an American, Catlyn Stacey. Alone and disconnected from the rich British heritage of the Stacey lineage, Catlyn must fulfill an unwanted obligation of inheritance, an obligation which will incite a war of progress, preservation, and aristocracy. Aided by an aging professor, Catlyn is pitted against ambitious developers and covetous members of the aristocracy, along with a shadowy clandestine force with unfinished business involving the estate, all of them craving the wealth and prestige Southjoy Mission would bring to them. Standing foursquare in the cross-hairs of the combatants, Catlyn's sole guidance through the bizarre and sinister twists of this murderous affair comes from the passionate petition conveyed to her alone in the poignant and sometimes pointed words of Ariana's diary.
Paperback and Kindle ebook editions:
Amazon
!
---
A Formidable Comfort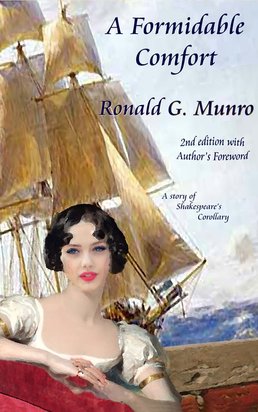 A Formidable Comfort
by R. G. Munro
is a romantic drama set in the unsettled times of England's early 1800s. In this sequel to Elegance and Simplicity, Miss Ariana Atwood and Mr. Cedric Stacey will be drawn from the legendary estate of Southjoy Mission into a series of schemes and counter schemes fomented by the notorious swindler, Mr. Gavin Raith, who is now embroiled with smugglers, rebels, and uprisings against British settlements in South Africa. In a journey that will stretch from Bath to London and onto the high seas, Raith's guile will challenge Ariana's fortitude and Cedric's gallantry as they prove and solidify their love.
​"If love does not alter when it alteration finds,
​ then life must." - Shakespeare's Corollary
​As all become deeply entrenched in these worst of times, Shakespeare's Corollary emerges as the unyielding and irresistible force that unifies their lives and loves.
Print and Kindle ebook editions
​available now from
Amazon
!
---
Elegance and Simplicity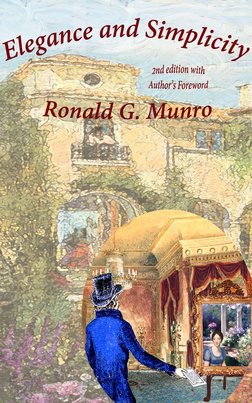 Set in England's early 1800s at the legendary estate of Southjoy Mission, Elegance and Simplicity is a romantic allegory written in the manner of a Jane Austen discovery-of-love story. Miss Ariana Atwood
is a young woman of uncommon sensibility but of unexceptional station in life. Through her employment as an assistant to Lady Sylvia, she encounters Lady Sylvia's nephew, Mr. Cedric Stacey, who is a young man of exceptional station and uncommon pride. While initially attracted to one another, they are manipulated into a contest of wills, pitting one against the other. But, under the strength of their individual personalities, they discover within themselves an ardent wish to be admired, each by the other. Between them stands a divisive social barrier sustained by an imposing superstition, a multitude of mysteries, and one insidious betrayal. To disperse those impediments and surmount the prevailing class prejudice, they must discover the radiant simplicity of virtue through which love may unreservedly engage their hearts.
Print and Kindle ebook editionsavailable now from
Amazon
!
---
Mandy, Mindy, Misty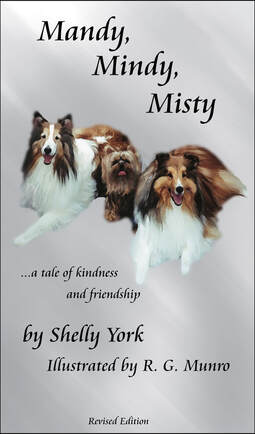 This heart-warming story of friendship, adventure, and kindness begins on a bright, sunny morning just as Mandy, a sheltie with a big heart, is about to wake up from her pleasant dreams. Already as she pries her eyes open at this early hour, there are adventures to come, wonders to discover, and puzzles to ponder. Ready to aid her with all this is her friend, Mindy, a bright and sprightly yorkie. Together these two puppies are destined to discover curious doings, strange developments, and unexplained happenings. In the middle of it all, there comes another sheltie, a stranger named Misty. It is more than two puppy pals can handle, and soon they find themselves deeply mired in a bothersome quandary – what to do about a stranger who comes in the midst of so much unexplained. But, as events conspire against them, it is the stranger, Misty, who resolves the dilemma and, in the process, teaches Mandy and Mindy the true meaning of friendship and kindness.
Paperback and Kindle ebook editions:
Amazon
!
Hardback edition:
Barnes & Noble!
---
Sojourns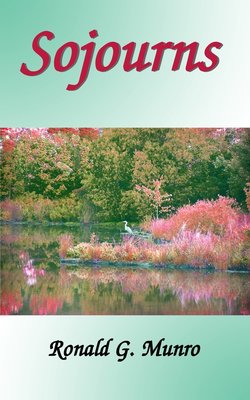 Sojourns is a collection of poems presenting vignettes and parables of life events to reflect on timeless struggles and ageless conflicts. The poetry is sometimes earthy, often aesthetic, and, on occasion, even a bit surreal. The intent of the stories is to describe poignant events with bittersweet contrition and often with a resolute perseverance against abject odds. Overall, Sojourns conveys a defiant spirit that never ceases to find hope for the future and respect for the present, and in so doing, instills comfort and inspires hope.Print and Kindle ebook editionsavailable now from
Amazon
!
---